Take Control of your Finances in 2018 with Mind the Gap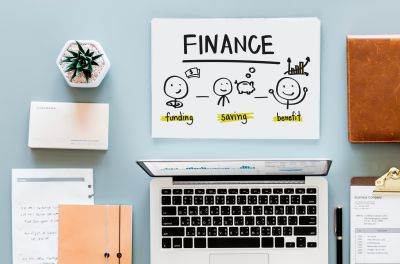 Wondering how to make smart investments? Want to know how to grow your savings? Make money work for you: Take control of your finances and find out all you need to know about the world of wealth, at our unique events – by women, for women.
If you feel anxious about your finances, you're not alone. Many people, women especially, find it difficult to save money and accumulate wealth, for a number of reasons. Thanks to the gender pay gap, for example, women start with a disadvantage, which is compounded over time.
The good news, however, is that there are many things you can do on a personal level to take control of your finances, and begin to build a secure future for yourself and your family, whatever your personal and professional goals.
At Mind the Gap, we are passionate about empowering women to seize control of their finances, in turn reducing stress and improving peace of mind. So whether that means saving up for something special, putting aside some funds for a rainy day, or investing money to make it work for you, we are here to help.
Having hosted packed-out Meetups featuring inspiring speakers every month for almost a year, we are stepping things up this season with a series of workshops, culminating in a full-day summit of world-class speakers and interactive workshops.
Studies have shown that we are happier and more productive when we feel in control. Join us on this journey to a more enriched and fulfilled life, and experience the satisfaction of being the true master of your money.
Summer Workshops — How To Invest
We're hosting two workshops this summer, one in English and one in German. The comprehensive sessions will help eliminate anxiety about what's going on in your day-to-day finances, develop a clear savings vision, and get comfortable with investing in a straightforward and low-risk way. Together we'll gain insight on how to control your cash flow, deciding what kind of Investor you want to be, and all you need to know about investing, stock markets and financial products. We'll also reveal the best tools for taking control of your money.
English workshop: 29th June 2018 // German workshop: 14th July 2018 (Each at EUR 30) – register in advance to secure your spot.
Autumn Summit — Women & Wealth
This day-long event will demystify finance and empower women, providing tools, information and inspiration for success in all money matters. Featuring high-profile keynote speakers from across the finance sector and beyond, our Women & Wealth Summit focuses on making the world of finance compelling and accessible to all. Our goal is to encourage women to see money not as a source of stress and worry, but as one of freedom and empowerment.
The first half of the day will be given over to three influential, insightful and inspiring keynote speakers, including:
Monika Schulz-Strelow, president of FidAR – Frauen in die Aufsichtsräte – a non-partisan initiative campaigning for an increase of female board members in Germany.
Dr. Carolin Gabor, Managing Partner at FinLeap GmbH and founder of founded the Fintech Ladies Europe network.
Dr. Mara Harvey, senior manager at UBS Wealth Management and leader of UBS's global women's initiative, UBS Unique.
In the afternoon, you'll have access to a range of workshops and panel discussions that focus on topics such as investing for beginners,  how to negotiate your salary, fostering a money mindset, and how to achieve financial freedom both not and in the future. Your hosts include Madame Moneypenny founder, Natascha Wegelin, Finanzdiva.de founder Katja (Kat€) Eckardt, along with founding members of the Mind the Gap team.
We have a small number of early bird tickets available, so grab yours now!