The Best Books & Blogs to Motivate You on the Road to Financial Freedom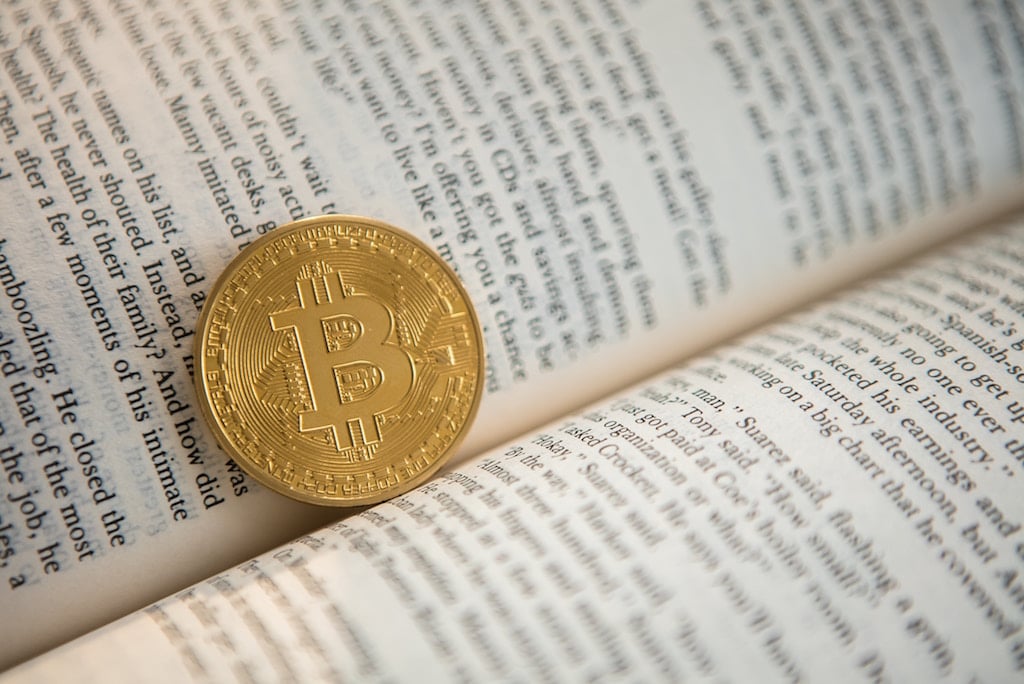 "It's all well and good learning about financial freedom, but to stay focused and on track, you need ongoing inspiration."  
-Mind the Gap co-founder Leitha Matz, during our summer workshop, Take Control of Your Money and Make it Grow.
With those wise words in mind, we've put together a list of our favourite resources to keep you motivated on the journey to financial freedom—whether you prefer blogs or a good old fashioned book.
Books
Rich Dad, Poor Dad by Robert Kiyosaki
It seems like everyone is talking about this book – and for good reason. American businessman and author Robert Kiyosaki reveals some fascinating insights into the role of education in wealth accumulation. We all know by now that the school system isn't setup to teach kids about financial security, so it's up to parents and caregivers to share what they know. Taglined "What The Rich Teach Their Kids About Money – That the Poor and Middle Class Do Not!" Kiyosaki's book shows the surprisingly deep impact of sound financial advice on young people's future success with money.  
Worth It: Your Life, Your Money, Your Terms by Amanda Steinberg
DailyWorth.com founder Amanda Steinberg has amassed over a million subscribers with her multifaceted financial site for women. Her book draws novel connections between self-worth and money. Like us at Mind the Gap, Steinberg sees money as a source of freedom and empowerment for women, but identifies a common situation: Lack of knowledge. She also outlines damaging cultural attitudes than can limit what women believe they deserve and can achieve. A breath of fresh air and crucial text during this transformative moment for gender equality.
Die Kunst über Geld Nachzudenken by André Kostolany
For German-speakers, this classic book by André Kostolany is a must. Initially a student of philosophy and history of art, Kostolany was sent from his native Budapest to Paris in 1924 to work as a stockbroker. Like most of his  published works, "The Art of Reflecting on Money" presents a uniquely interdisciplinary understanding of the complex world of finance, offering practical advice that stands the test of time.  
Blogs
Two Cents
Produced by Lifehacker, Two Cents is an engaging and wide-ranging blog that covers articles with titles that range from "Don't Listen to Your Parents," to "The Beginner's Guide to Buying a House." Content comprises advice, news and insight with a US-focus—though enough of the topics are universally relevant to make it worth subscribing, wherever you're based.
Madame Moneypenny
Another German offering, Madame Moneypenny is run by the inspiring Natascha Wegelin, and was born of a realisation that women urgently need to take control of their finances—or risk poverty in retirement or even beforehand. Natascha is a passionate teacher, offering online content, courses, and regular newsletters, as well as in-person events and workshops. Catch her this September at The Bridge, our summit for women and wealth.
Finanzdiva
An online magazine by our friend Katja Eckardt (aka Kat€), Finanzdiva is a German-language resource that takes a departure from the familiar financial advice aesthetic, injecting some much-needed glamour and fun into the usually dry topic. If you don't speak German, don't worry: Mind the Gap is about to bring you the best of Finanzdiva's shrewd and stylish articles in English. Watch this space! Plus, Kat€ will be sharing her hot tips for investment at our upcoming summit.
Mr. Money Mustache
As you might have gathered from the name (or tagline: "Early Retirement through Badassity"), Mr. Money Mustache doesn't take himself too seriously. But joking aside, there's plenty of accessible inspiration about the family's journey to a frugal life of leisure, offering  an antidote a situation in which everyone was "living ridiculously expensive lifestyles while thinking they were completely normal, and then being baffled when they had no money left over to buy their own freedom."
Get Rich Slowly
The common thread running through almost all of these recommendations is that the biggest change we can make is to our attitudes. Money may feel out of control, but how we perceive and react to life as it unfolds moment to moment, is well within our capacity. Get Rich Slowly encourages a patient and well-paced approach to financial freedom, highlighting the significance of each and every decision—even those that seem inconsequential at first.